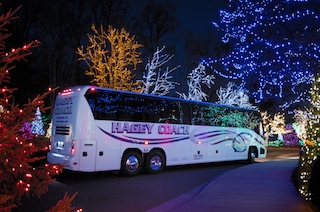 The busy fall season is behind us now, and I can finally catch my breath. I'm fortunate that our company has been very busy, and I've had lots of work. Now it's time to do some catching up here over the next few weeks.
A couple of days ago I updated the software that runs the forum here on EightWheels.com, as well as the blogging software itself (WordPress). The last couple of days I've added several new photo galleries from recent trips; I still have quite a few more to add, but I'm making progress and they'll get posted shortly. And I've got several articles half written, including one on the challenges of driving and parking in New York City this month. Stay tuned.
Meanwhile, Christmas is nearly here, so it's time to wish all of you who celebrate, a very Merry Christmas, and best wishes for a happy and prosperous New Year!